Hey Dolls,
The Kardashians are like marmite- you either love 'em or you hate 'em. Regardless as to your opinions of the reality stars, you gotta admit, the girls got style! I especially love the style of the youngsters of the Kardashian Clan, Kendall and Kylie Jenner. Kendall and Kylie are often pictured wearing amazing outfits, but we lets face it, we don't all have the budget of reality stars so instead of Louboutins and Céline handbags the Jenners have made achieving their style more affordable with their newly released "Kendall & Kylie Collection" for PacSun.
This collection is, as expected, based at the younger generation. I would say somewhere between teens and twenties. Of course this is definitely not the only age that can wear these clothes but they would be the target audience. The collection is described as "casual yet chic" and brings through a "California spirit".
Images from PacSun.com
As you can see, the collection contains a
variety
of clothing from dressy to casual. I love the ombre denim shirt (pictured) as it can be styled in so many different ways. I also am in love with this black dress (top right) with the detached-look collar. The fleece jacket (bottom right) is the perfect way to stay warm and stylish.
Images from Kendall & Kylie's Instagram Accounts
Personally, I am in love with this collection and can't wait to buy some of it when I visit America this Summer. If you're not planning a trip to the States anytime soon then not to worry, PacSun offer
international shipping
. Visit
their website
for more details.
If, like me, you love the Jenner's style or even just cute clothing then I would definitely recommend checking out this collection for a celebrity look without the hefty price tag.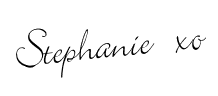 Please note all clothing items shown in pictures are from the Kendall & Kylie Collection and are available from PacSun.