Summer is right around the corner, and that means barbecues, beach days and pool days. Of course for all these new activities, it's the perfect excuse to go shopping, right? Here are a few things I consider to be essential for those days spent relaxing on the beach or lounging pool side.
Of course, the most important item for anything involving water, is a swimsuit. I love this bikini from
Figleaves
. They carry a great
range of swimwear for whatever shape
you may be or swimsuit preferences you may have. They are also holding a competition entitled "Pin To Win" where you could be in the chance to win a £150 holiday collection.
Click here for more information
.
What I love most about this swimsuit is the pink string detailing at the sides of both the top and bottoms parts of the bikini. It's very unique and there's something very stylish about the look. I also love the colour scheme. The black is simple but the pink adds a gorgeous pop of colour.
Bikini Top- £20/€25.64
Bikini Bottom- £15/€19.23
Both available here.
Now onto styling your swimsuit. I love all of these items and they are all must-haves for the beach.
1. High Waisted Shorts
I've mentioned numerous times how much I love high-waisted shorts. They're especially great to pair with a swimsuit as they cover the tummy area and don't leave too much exposed compared to low rise shorts.
Bambi & Manson Shorts range from £55-70 available here
2. Summer Hat
Trilby hats are huge this season. They add a touch of trendiness to an outfit and also protect your hair and face from the sun. Perfect for hot days on the beach!
Vans trilby £25/€29.75 available here
3. Sunglasses
Sunglasses are a very important item for sunny days as they protect your eyes. That's why investing in a good pair of sunglasses is a good idea. Of course Ray-Ban are the go-to brand when it comes to sunglasses. They carry a great range and I love this pair- they're lightweight and versatile and a nice change from the typical Wayfarer style.
Ray-Ban Sunglasses available here
4. Gladiator Sandals
Gladiator sandals are the perfect Summer shoe. They go with everything and allow feet to breathe too. I love these as they are gold, which compliments a tan and is a really versatile colour.
Schuh Gladiator Sandals €45 available here
5. Backpack
Hobo-style rucksacks are the perfect luggage item for Summer. They carry everything (within reason!) and add a laid back, cool vibe to any outfit. I especially love this one as it mixes leather and aztec print.
Brandy Melville Backpack $55 available here
6. BB Cream
On a hot Summers day, you don't want to wear a heavy foundation. It's important to have a lightweight base with sun protection. BB creams are perfect as they add colour to the face as well as blurring imperfections. This particular BB cream also contains SPF 30 which is amazing!
Maybelline 8-in-1 BB Cream £7.99/€11.95 available here
7. Waterproof Mascara
If you're swimming, you don't want to have to worry about panda eyes! The way to solve this problem is with a waterproof mascara so you can still open up your eyes, without the mess.
Maybelline Colossal Volume Waterproof mascara £7.99/€9.94 available here.
8. Lip Balm
The sun is great, but it does tend to dry out the lips. To stop this from happening it's important to wear a lip balm with SPF in it. Carmex are famous for their lip balms and this one is Cherry flavoured- all the more reason to get it!
Carmex Cherry lip balm £2.69/€4.35 available here
9. Waterproof Concealer
If you have a few blemishes or dark circles that need covering up, a waterpoof concealer is essential.
NYX Waterproof Concealer $5 available here
Those are the items on my Summer wishlist for beach or pool days! What items are you lusting after for this Summer season?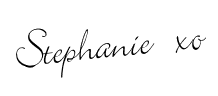 Disclaimer: This is a PR Collaboration. All opinions are my own and are 100% honest, as always.