Hey Girlies,
Skin care should be a very important part of any beauty regime. One product that I personally tend to forget about is a toner. The main reason being is that I often don't see very many on the market. Beauty and skin care brands are constantly releasing new moisturisers, cleansers etc. but we rarely tend to hear much about toners.
So when I was sent this Eau Thermale toner from Avène* to try out, I was delighted. Avène have a wide range of products, and different lines catering different skin care issues. The Cleanance range is aimed at those with oily and blemish-prone skin, such as myself, which is the line this product is a part of. The products contain lots of great ingredients such as Thermal Spring Water to soothe the skin and Zinc Gluconate to reduce inflammation.
I applied the toner after cleansing my skin with a cotton pad. What I first noticed is how well it cleanses and purifies the skin. It removes every last scrap of makeup or dirt that may not even be visible to you.
I also noticed how soft my skin felt from using the toner. Another great benefit is the mattifying effect. It's difficult to describe but your skin does actually feel slightly matte from the product. This doesn't last for the entire day, but it definitely does help in controlling oil.
The one thing the product didn't so is really help to even out my skin tone or reduce redness. Of course, the product doesn't actually claim to do this but that is what I generally expect from a toner.
If you are looking for a product to reduce oil and really cleanse the skin, this is a product I would recommend.
This product is £8.75/€15 per 200ml available from Boots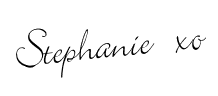 *This product was sent to me by PR for consideration. As always, opinions are 100% honest!